The considerations of rail electric flatcar
2022-05-09
Firstly, remove the loose concrete and stones around the reserved equipment foundation hole and electric flat car, then clean the debris in the reserved hole, then blow out the hole with a small blower, then blow out with a small dust blower. When there is leakage of reinforcement in the reserved hole, it should be dealt with in time to ensure that the reinforcement shall not come into contact with the pre-built bolts.

A railway flat car is a rail transport vehicle that requires a track to be laid on the ground. Ordinary I-beam contact track, the second is an electrically driven vehicle, driven by a motor reducer, runs automatically. Thirdly, it is a flat car. The platform is flat and there is no carriage cover. In special cases it can also be non-flat, but without a carriage cover. The carriage has no steering wheel, only front and rear direction (even if it turns, the city relies on the track to turn). The utility model has a simple structure, easy to use, large load-bearing capacity, not afraid of dirt, not easy to smash, easy to maintain, long service life, etc. It has many advantages such as convenient, sturdy, economic, practical, easy to clean, etc. It is used as a transport tool for fixed load goods in the production workshop of the enterprise and between the workshop and the plant and between the workshops for a short distance.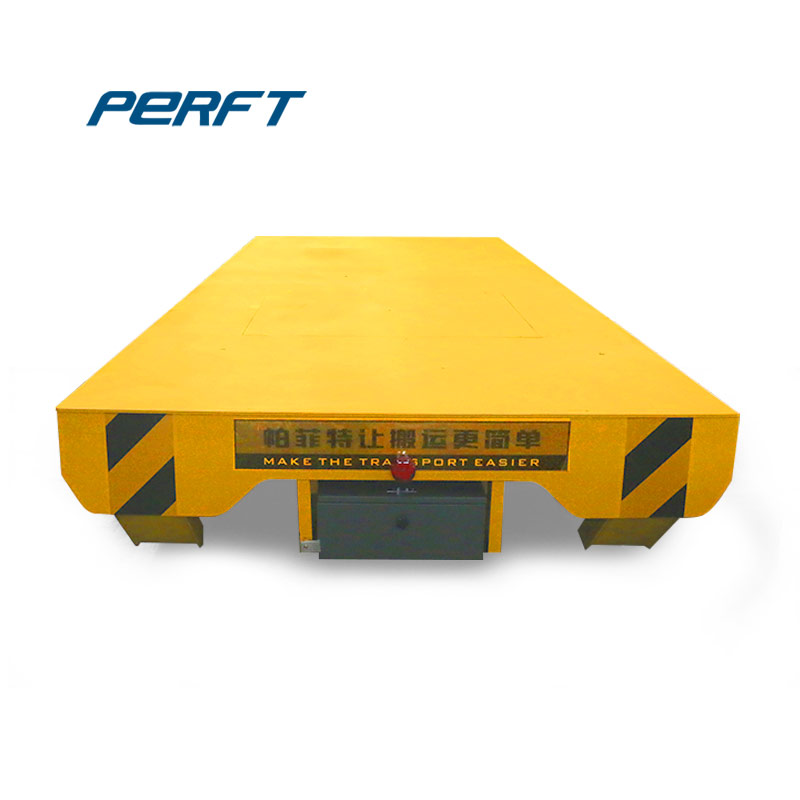 Low voltage rail electric flat car due to run on the track, and the need for track power supply, that is, both to do walking track, but also to do feeder. According to this requirement, insulation is required between the tracks, between the wheels and the car body, especially for the installation of the tracks with special insulation treatment and high construction requirements.