■ Overview
Warehouse Electric Trolley Double Girder Overhead Crane
►Brief introduction
♦ Double girder overhead crane with hook is consisted of main girder、crane travelling mechanism、crane trolley, electric appliance and so on.
♦ It is used to lift long and big loads or some sets with two long distance lifting points.
♦ The rated lifting capacity: 5t,10t ,16/3.2t ,20/5t ,32/5t,50/100t and can be customized according to your requirement.
♦ Its manipulation can be divided into ground controlled and cabin controlled.
►Mechanism Parts
• Double girder, welding box beam, camber meet national standard;. Adopt high quality carbon steel.
• The trolley is consisted with motor, reducer, brake, coupling, the wheel, drum.
• No asbestos brake pad or brake block, insert the card installed, safe and reliable.
• The speed reducer has hard-toothed surface, compact structure, durable.
• End girder is matched with rail buffer and rail clearance device.
• Crane protection grade is IP54 or IP44, F grade insulation.
• Brake effectively, and long service life.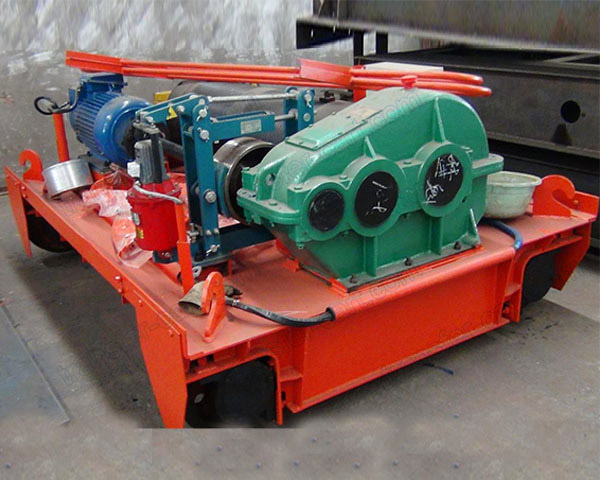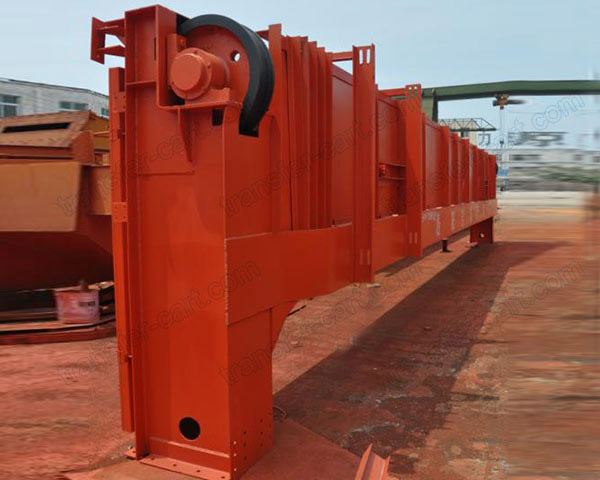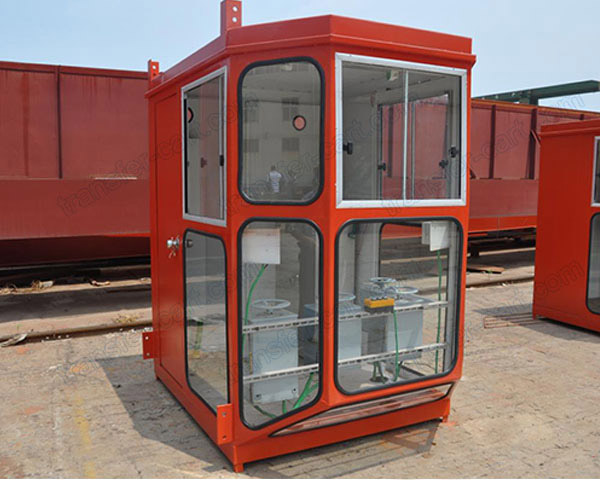 Crane trolley Main girder Crane cab
♦ The crane trolley is composed of motor, reducer, drum and brake and so on. It is used to lift heavy goods up and down. In order to ensure the security and reliability, it is equiped with safety device,
such as brake, limited swutch, and etc.
♦ The main beam is box girder structure. It is consisted of steel structure, crane wheels, motor, reducer and so on.
♦ The overhead crane can be controlled through crane cab. The cab is suitable for large load capacity crane. It is safe for operator.
■ Technical Data
| | |
| --- | --- |
| Application | WorkshopUsage |
| Type | DoubleGirderoverhead Crane |
| PowerSource | Electric |
| SlingType | WireRope |
| Certification | CE,ISO,SGS,SASO,OHSAS,GOSTCertificate |
| LiftingCapacity | 5t~450/80t |
| WorkingSystem | A5,A6 |
| Span | 10.5~31m |
| MainHookMax.LiftingHeight | 20m |
| ExportMarkets | Global |
| Packing | ExportStandard |
| Standard | Chinesestandard |
| Origin | China |
| ProductionCapacity | 300Sets/Month |
| Power | 3-PhaseAC380V50Hz |
| PaymentTerms | a)T/Tb)L/C |
| Duty | MediumJc=25% |
■ Application
►Application of double trolley crane

•This kind of crane usually applied in the indoors conditions, such as workshop or warehouse of a factory.
•It is also used to lift long and big loads in steel plant.
•Lifting machine parts in assembly line.
•Bridge construction project.
•Railways repair.

►Features of double bridge crane

• Compact structure, new style, beautiful outlooking.
• Good in usability with long service life.
•, Bearing high capacity, high working class.
• Flexible operating, safe and reliable.
• Widely used and competitive on quality and price