■ Overview
10t single beam box girder outdoor electric rail gantry crane

►Introduction

•Single girder electric gantry crane is a medium duty material lifting equipment. It is usually working together with CD/MD electric hoist.
•The main parts of the single gantry crane includes main girder, supported legs, under beams, hoisting mechanism and electric appliance.
•It is a medium and light size crane which travels in track.
•Its proper lifting weight is 5 to 32 tons,and proper span is 12 to 35 meters.

►Features of electric hoist gantry crane
•Truss girder structure, light weight
•Welded girder, more security and steady
•Can meets variety material lifting conditions.
•Eletrical equipments:Siemens or Schneider brand.
•Control method:Cabin control,wireless remote control or pendant control,you can choose two of them.
►Main parts
♦ Ground beams:
•Ground beams support the main girder and load, and also connect main girder and traveling mechanism
• Buffers settled at the ends of ground beam
♦ Supporting Legs: 1. Isosceles trapezoid or right or left trapezoid truss pillar welded by steel plate.
2. Two flexible legs designed for improve crane traveling effect when span ≥ 30m.
3. Bolts connect two flanges to become an "A" structure, increasing the crane's stability.
4. Bolts connect steel plate flange between legs and ground beam, simple structure, easy to install, transport and store.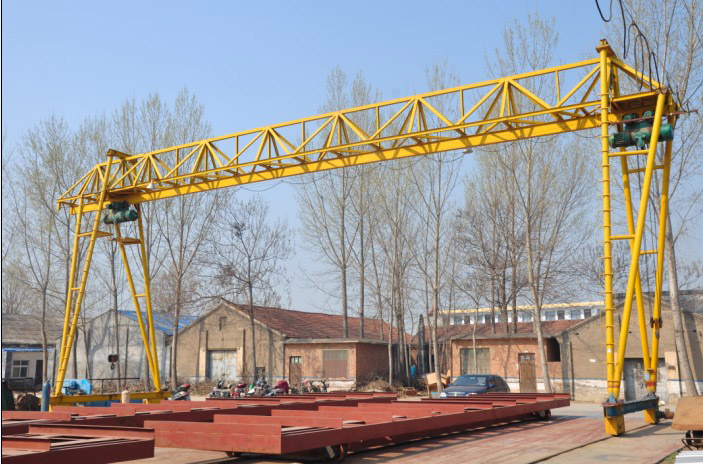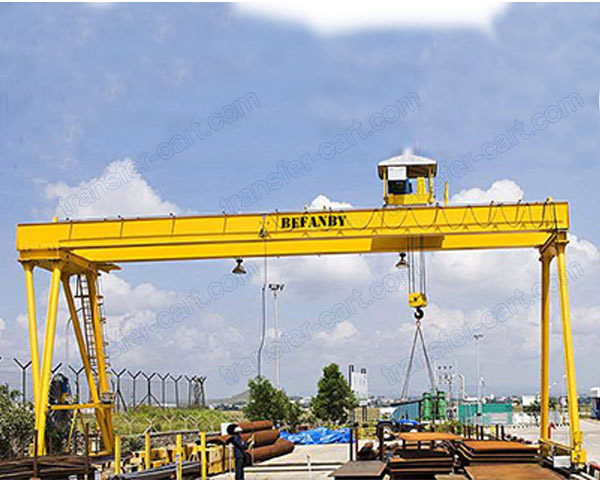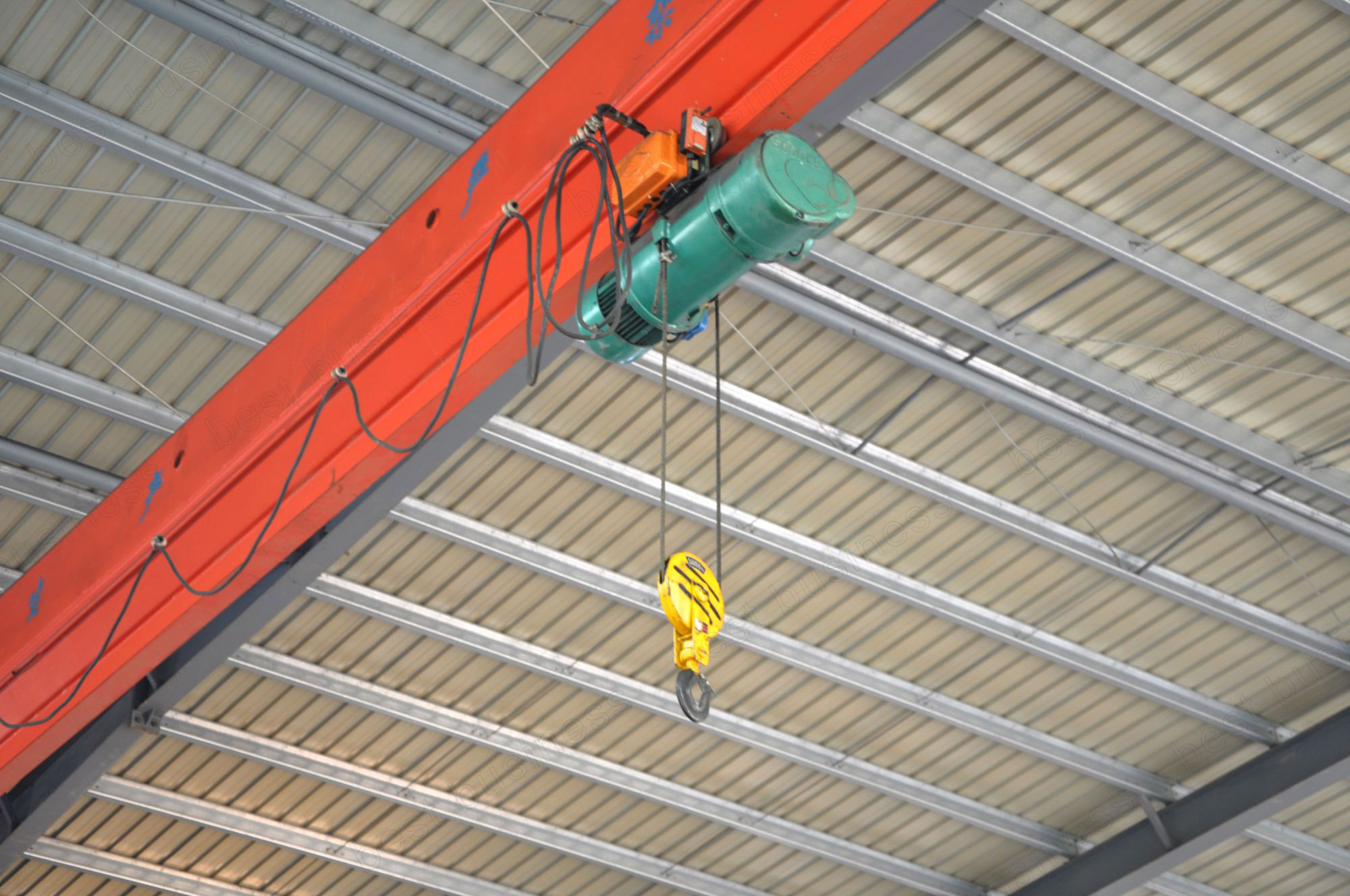 ■ Technical Data
Perameters of MH gantry crane:
Capacity
T
3
5
10
16
20
Span
m
12,16, 20, 24, 30
Lifting height
m
6, 9 ,12,20
Operation method
 
Pendent line with push button/cabin
Speed
Lifting
m/min
8,8/0.8
8,8/0.8
7,7/0.7
3.5
3.5
Cross travel
m/min
20
20
20
20
20
Long travel
Ground
m/min
20
20
20
20
20
Cabin
m/min
30,40
30,40
30,40
30,40
30,40
Electric hoist
type
CD1/MD1
Working duty
 
A5
Power supply
AC
380V/50HZ/3P,or on your request
■ Application
►
Application
Hoist Gantry Crane

It is widely used in workshops, storage, port and hydroelectric power stations and some other outdoor working areas with low lifting frequency. It can be designed with one cantilever or no cantilever according to customer demands. Do not use with melt metal, inflammable or explosive objects.
►Safety devices:

•Weight overload protection device:If the lifting material is over the rated capacity, the crane will give a sharp warning for protection itself.
•Limit Switches :To prevent over hoisting & over lowering of hook.
•Top quality long time bearing polyurethane materials buffer,
•Room control or remote control to avoid any injure to the operation staff.
•Voltage lower protection function.
•Emergency stop system:If the operation staff encounter some emergency situation, we could start the emergency brake system to protection the related treasure.
•Current overload protection system and so on