■ Overview
Warehouse Trolley Electric Wire Rope Hoist
►Brief introduction
Trolley electric hoist has normal speed, it can satisfy the general working requirement.
Trolley electric wire rope hoist also has one more hoisting motor and one slow speed actuating device, it make the model have two speeds. When it works slowly, it can satisfy the
precise task such as precise working of loading and unloading.
►Advantages
• Compact, light weight, safe and reliable.
• Components and parts apply used universally,strong compatibility.
• High lifting capacity , easy maintenance.
• Easy operation, accurate lifting steady operation.
► Main Parts
Rope Drum:Winding rope drum, made from superior cast iron, high intensity rope guide helps avoid inter twining of wire rope and ensures normal operation.
Hook: High quality carbon steel forged hook, high security and reliable.
Hoist trolley: The trolley travels along I-beam or steel beams, to drive the hoist traveling left and right.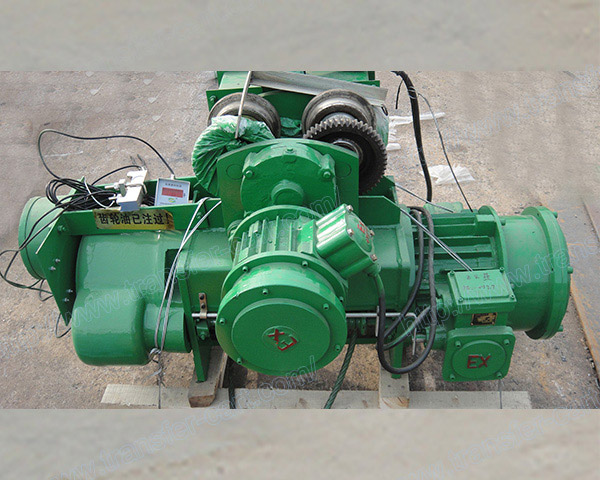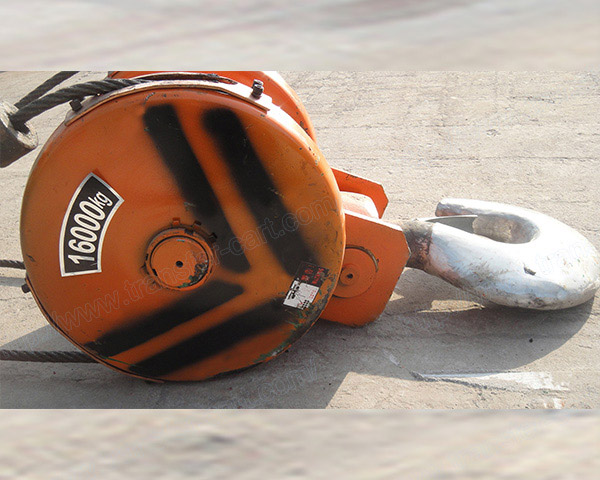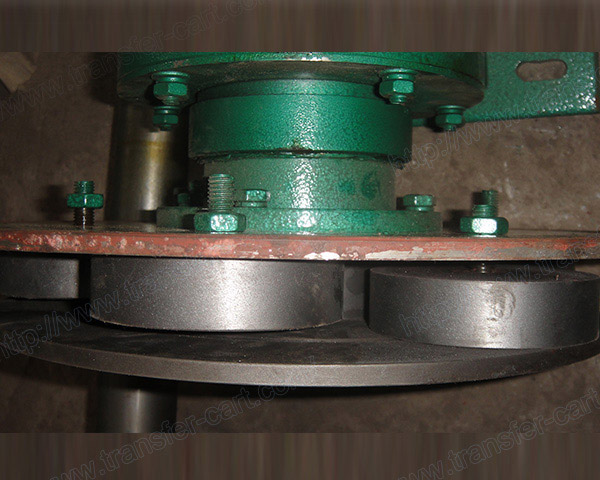 ■ Technical Data
Technical Parameters Electric Wire Rope Hoist:
Lift capacity (t)
Lift speed (m/min)
Travel speed (m/min)
lift height (m)
Work duty
0.25
8 0.8/8
20
3,6,9
A5
0.5
8 0.8/8
20/30
6,9,12
1
8 0.8/8
20/30
6,9,12,18,24,30
2
8 0.8/8
20/30
6,9,12,18,24,30
3
8 0.8/8
20/30
6,9,12,18,24,30
5
8 0.8/8
20/30
6,9,12,18,24,30
10
7 0.7/7
20/30
9,12,18,24,30
16
3.5 0.35/3.5
18
9,12,18
20
4
20
9,12,18
►
Safety Features

♦ Fire stopper: Adjustable mechanical memory structure, high sensitivity
♦ Weight limiting stopper: preventing hook clashing the top, sensitive reaction. Safe and durable, easy to install and debug
♦Overload limiter: Preset related data according working condition, show accurate weight value clearly . Modular, low power design
■ Application
►Application
• To rise and fall the cargos
• Steel factories
• Mines
• Wharf and shipyard
• Warehouse
• Shops and market
• Road constructi

The material lifting equipment for lifting heavy objects. Such as mining companies and railways, docks, warehouses.
The following is the using site in shipyard