■ Overview
Explosion Proof Cable Reel Scrap Ladle Transport Cart
►Brief Introduction:

Ladle Cars are used to carry hot metal ladles from one plant to the convector section. It is self-propelled type, the power source is 220V/380V/415V AC power. Two individual drives are equipped for persistent high-heat working environment. Meanwhile, inverter is designed on for ladle cart steady start and stop.
Double flange, straight tread wheels are provided for travel motion, forged wheel sets 35CrMo,conditioning and surface hardening treatment.
Power supply: storage battery, cable reeling drum, insulated festoon cable or covered shrouded bus bar.

►Ladle Cars Advantages:

•
High temperature proof;
•
The scale can be available;
•
Famous brand;
•
Speed can be adjustable;
•
Stop at fixed point;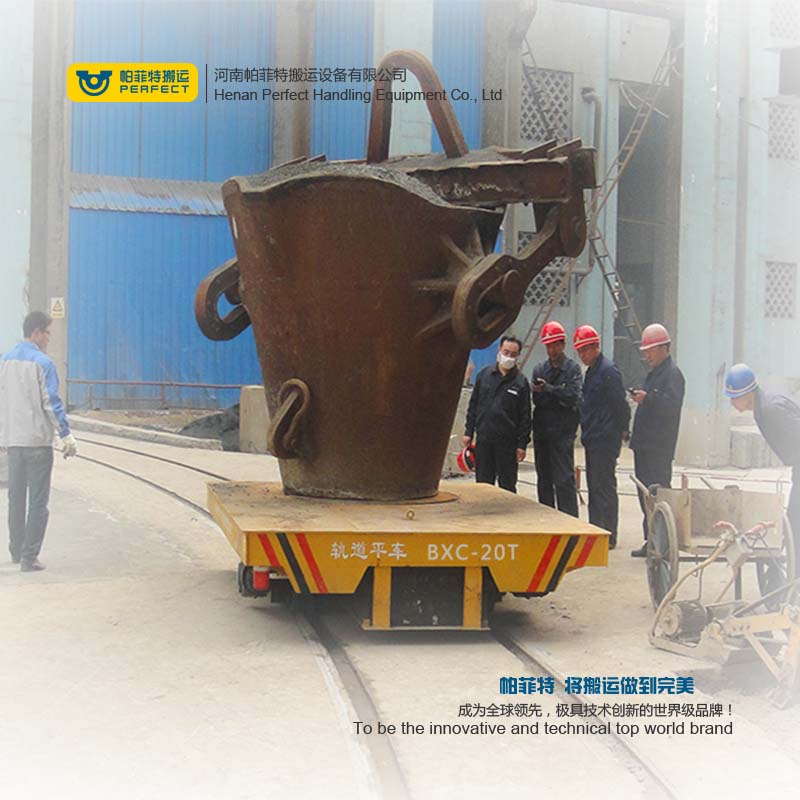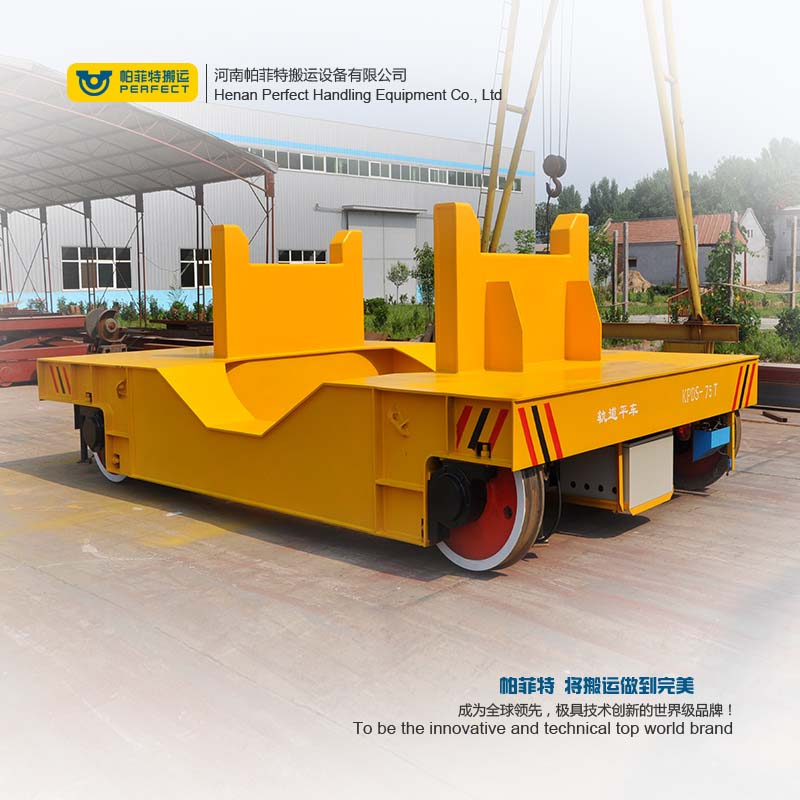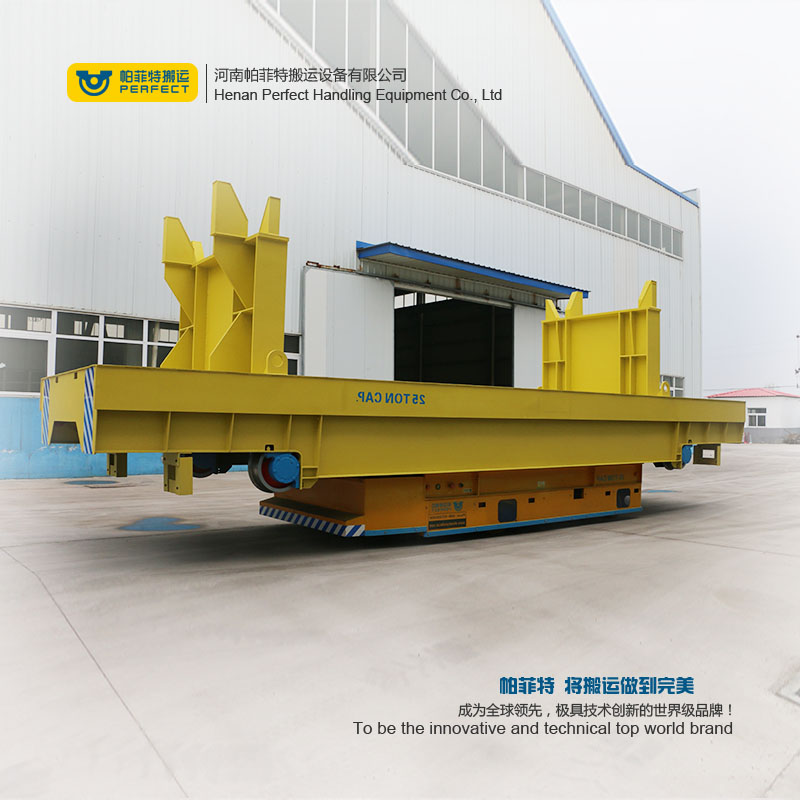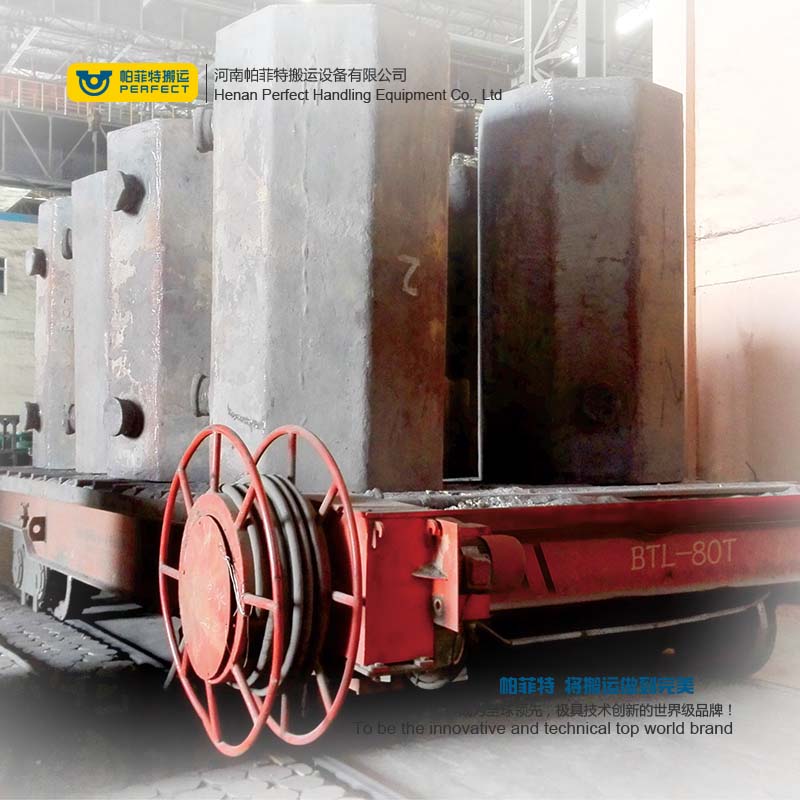 ■ Technical Data
Ladle Transport Car Parameters
♦
Load capacity:
1-300t
♦
Table:
It can be designed per ladle size
♦
Power supply mode:
Battery, cable
♦
Speed:
Double speed 0-25m/min
♦
Running distance:
Per your design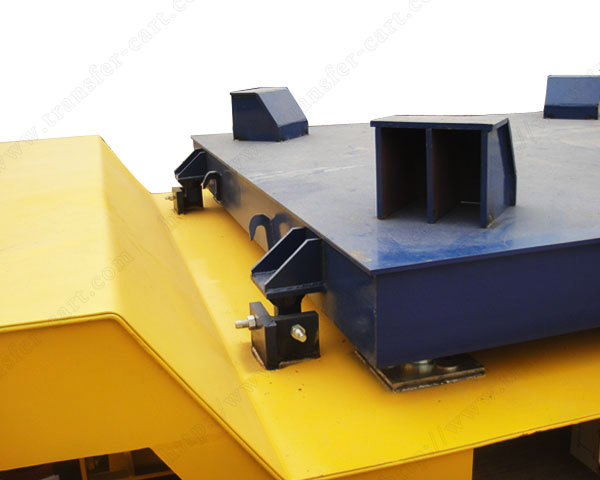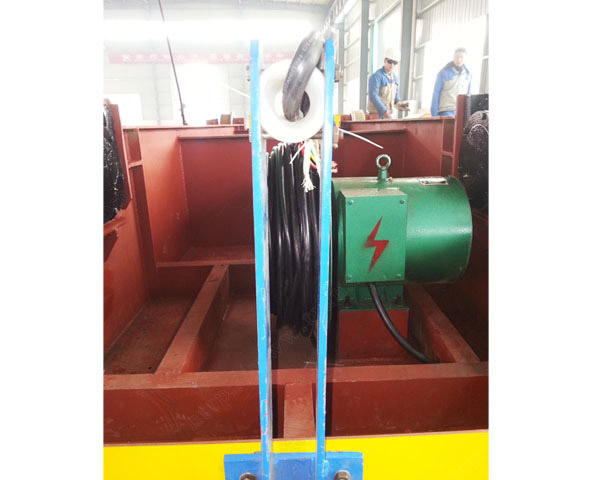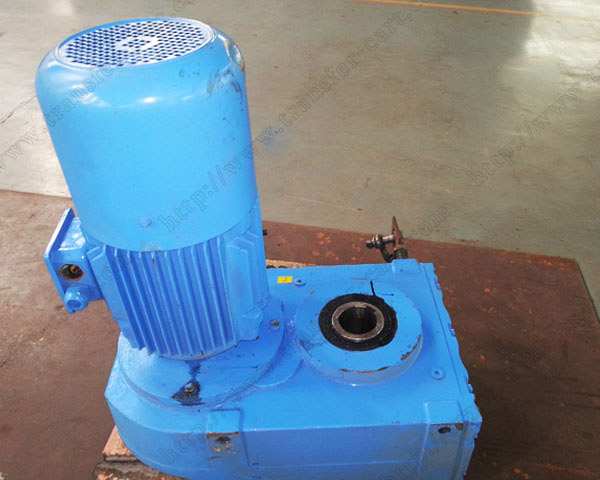 ■ Application
Application of the ladle handling cart
1, The transfer carts is used to transfer ladle, scrap from one location to another in factory;
2, It also can be used in the ferry condition and flammable, explosive environment,high-temperature condition and so on.
3, The transfer car is suitable for various industries, steel mill, transfer steel products such as steel structure, steel pipe, steel billets, steel ladle and coil, etc
from one location to another;
4, Paper roll plant, painting shops & blasting booth Other industries: shipbuilding, quarries, warehouses and multi-bay workshops, etc.